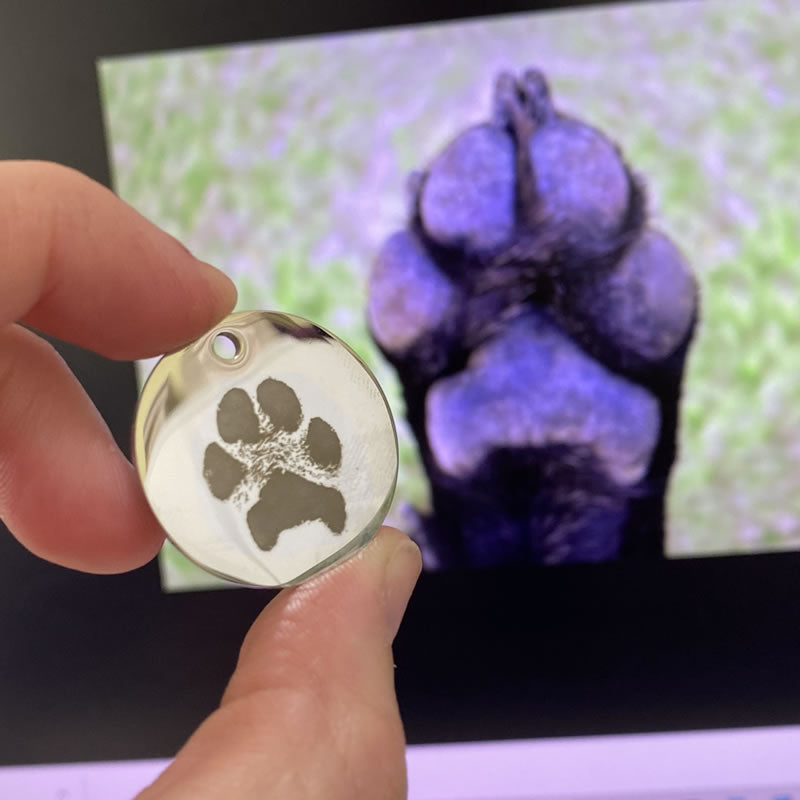 Personalise your jewellery with your pet's actual paw print. 
This lovely collection is the perfect way to keep your furry friend close to your heart.


 How to: 
Take a picture of your pets paw, flat from the front. Ensure the image is bright, clear and in focus. Upload your paw picture or paw print and we will engrave it onto the necklace along with a name or message on the reverse.